Discover God's amazing presence and power for your life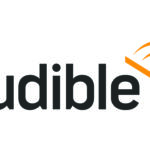 Wherever you are in your spiritual journey, Encountering the Supernatural will place you on a path to a greater revelation of God's supernatural power in everyday life. Authors Larry Kreider, Kevin Kazemi, and Merle Shenk draw from the Scriptures and their own personal experiences to teach us how to be awakened to the supernatural life that is intended for everyone, including you. Through these stories and teachings, you will encounter Jesus and learn to experience His supernatural presence and power working in and through you as part of your daily walk of faith.
Encountering the Supernatural is part of The Time Is Now! Series. The Time is Now! to discover God's amazing presence and power for your life.

eBook available here
This Kindle eBook can be read on any device including your smartphone!
Books in this series are designed to be used in these ways:
Personal study Read from start to finish and receive personal revelation. Learn spiritual truths to help yourself and others.
Each reading includes questions for personal reflection and room to journal at the end of the book.
Each chapter has a key verse to memorize.
Daily devotional Eight weeks of daily readings with corresponding questions for personal reflection and journaling.
Each chapter is divided into seven sections for daily use over the course of a week.
Each day includes reflection questions and space to journal.
Mentoring relationship Questions can be answered and life applications discussed when this book is used as a one-on-one discipling/mentoring tool.
A spiritual mentor can easily take a person they are mentoring through these short Bible study lessons and use the reflection questions for dialogue about what is learned.
Study each day's entry or an entire chapter at a time.
Small group study Study in a small group setting, a class, or Bible study group.
The teacher teaches the material using the outline provided at the end of the book. Everyone in the group reads the chapter and discusses the questions together. ORDER NOW >